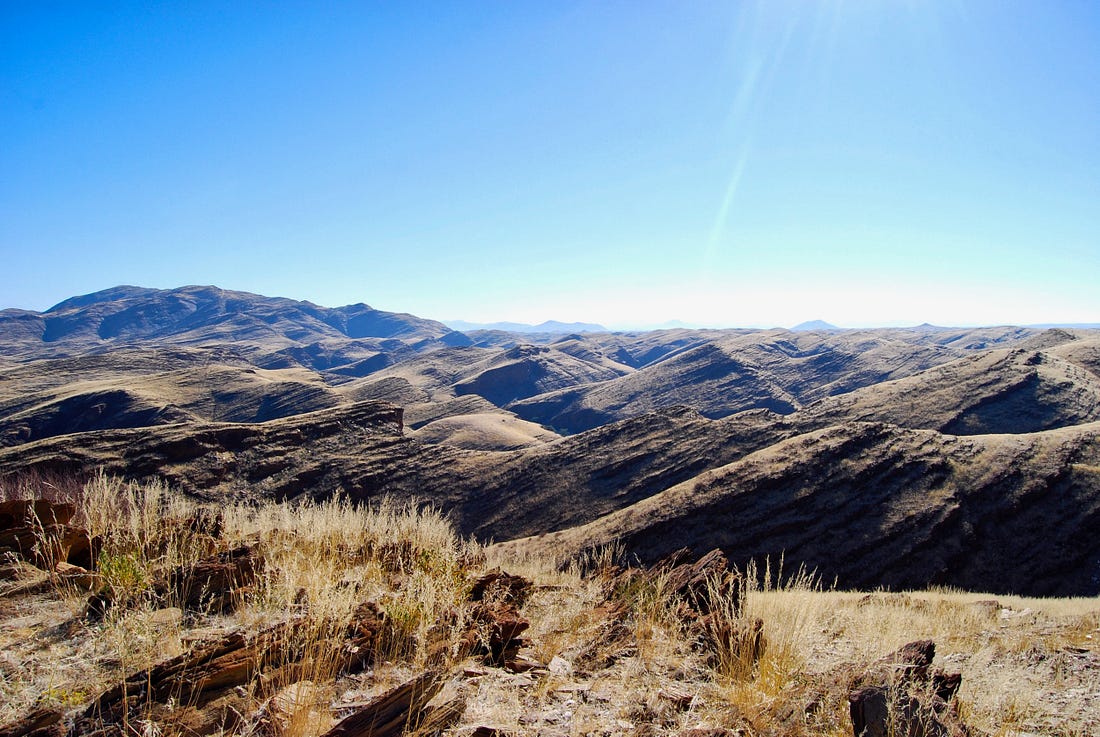 Somewhere in the middle of nowhere Namibia, out of the Namib Desert, we were in an area our guide Brian called the moon landscape.
Straw covered hills with dazzling striations and littered with red rocks.
With Elvis parked in the absolute middle of nowhere, our group wandered the strangely beautiful landscape.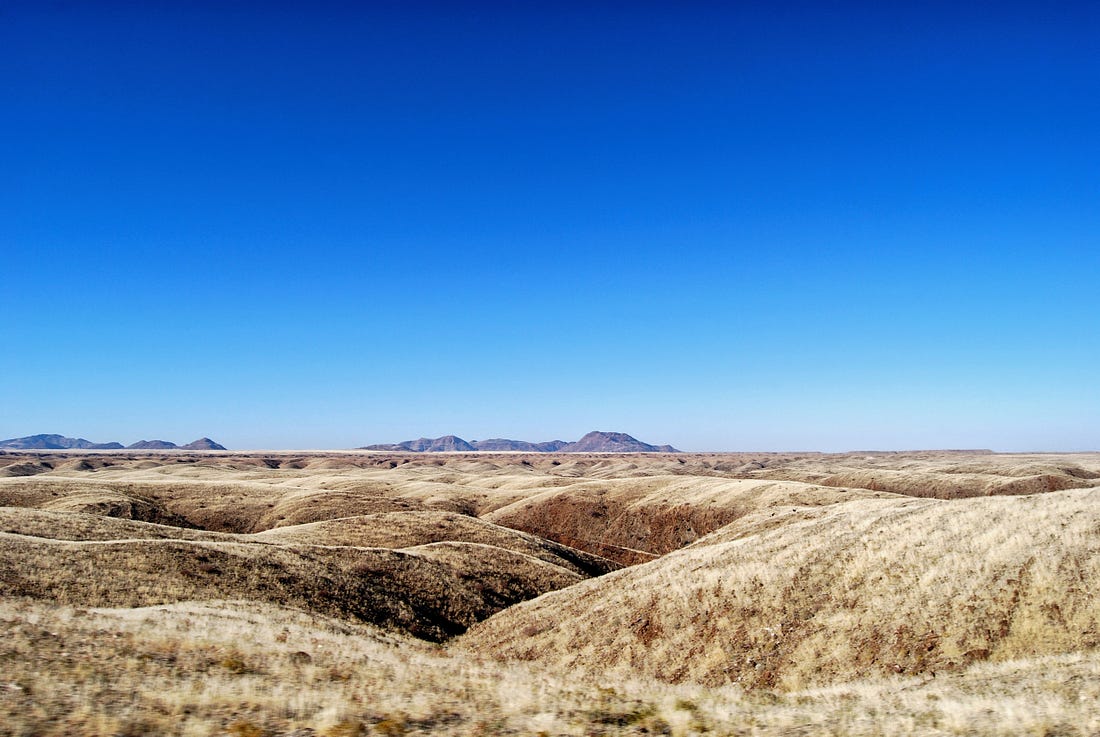 Creamy, dreamlike scenery as far the eyes could see.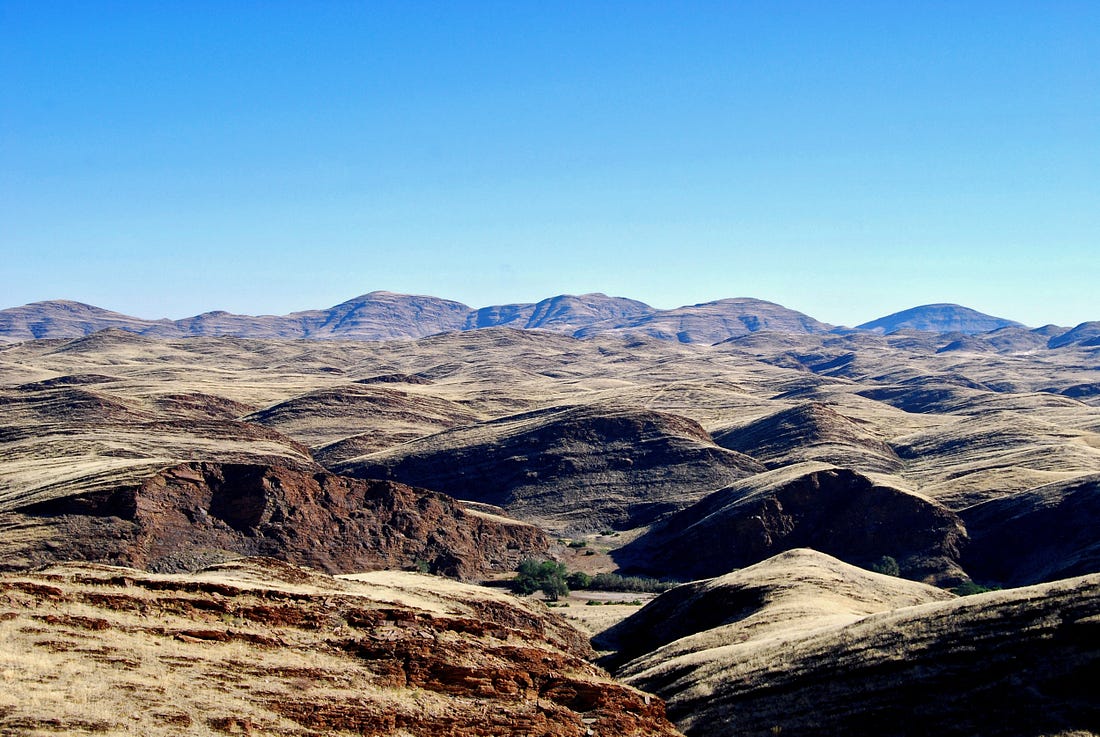 In the valleys beneath these hypnotic rolling hills, we could see evidence of dry riverbeds that rarely flow with water.
We left this curious land and slowly heading north to Etosha National Park.