Spitzkoppe in all its grandeur at night.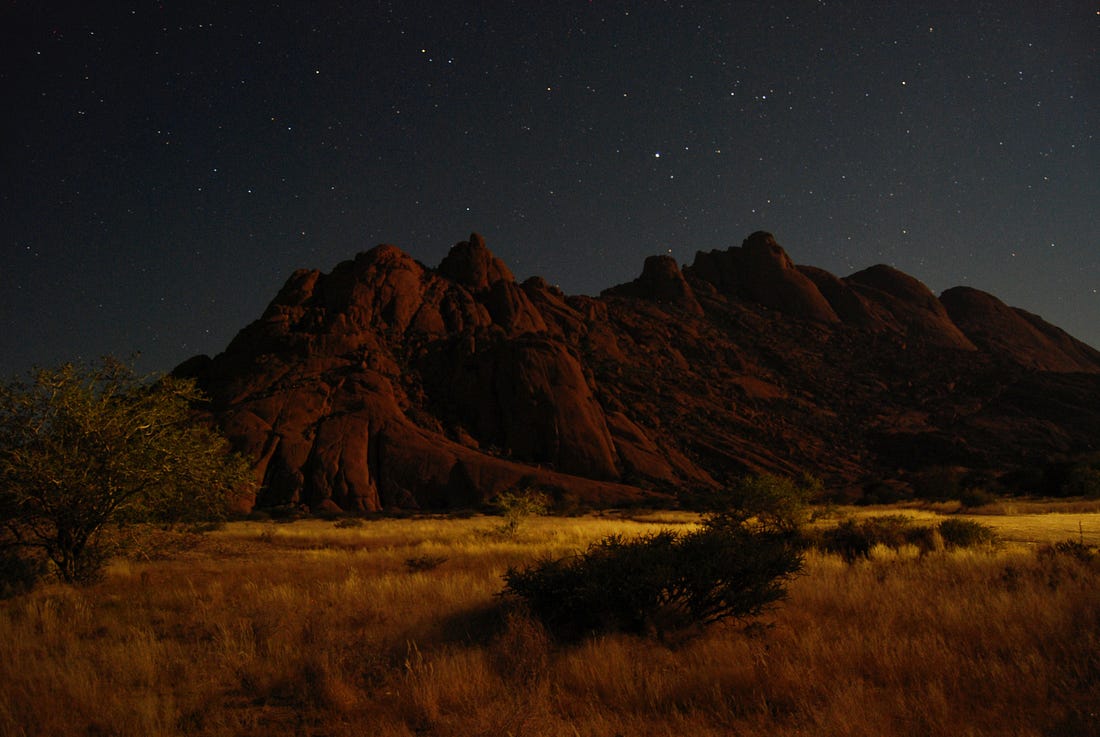 Over to the right of the Spitzkoppe dome, an additional range of granite mountains peaked in majesty as it was bathed by moonlight with stars shining as bright as fireflies in the primal night sky.
Once we stirred from our tents, we snapped a shot of Spitzkoppe just as the morning's rays started hitting the granite face.
Once we got around to the granite range to the right of Spitzkoppe, the morning sun was already almost too intense, threatening to wash out the sky.
As the full strength of the morning sun illuminated the desert, we hiked up to an area called Bushman's Paradise.
Up here in paradise, we were shown cave paintings that were thousands of years old.
Along with giant granite boulders balancing precariously along uneven ridges.
As we drove out of this incredible range of granite mountains, a lonely sign reminded us of just how far away from civilization we were.