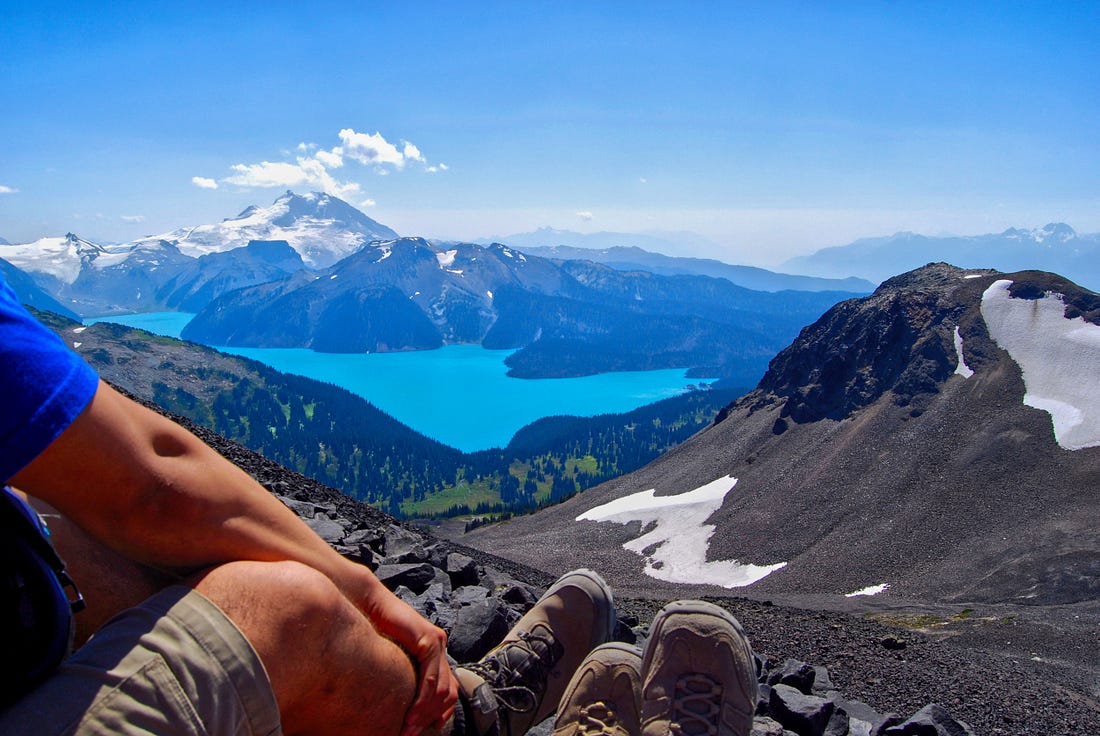 Sorry for the little hiatus the past week. We went to Mexico with some friends. I had the intention to have all the photos ready to go before heading off to Mexico on January 1, but it didn't end up happening. We are now back to our regularly scheduled programming.
We hiked up from the lakeside campgrounds to a black monolith-like volcanic remanent called the Black Tusk.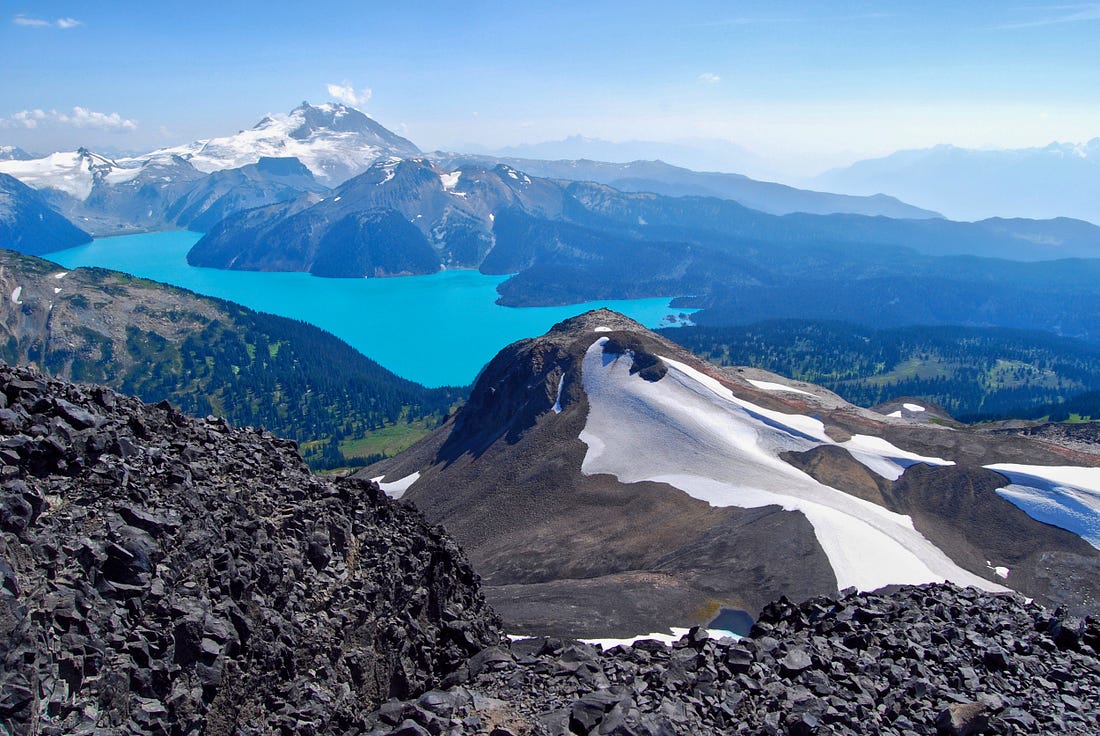 We scaled up a scrambled and sketchy wall to climb atop the Black Tusk.
Here is the view from the top.
We'll spend the rest of the week taking in the sights from around the Black Tusk!